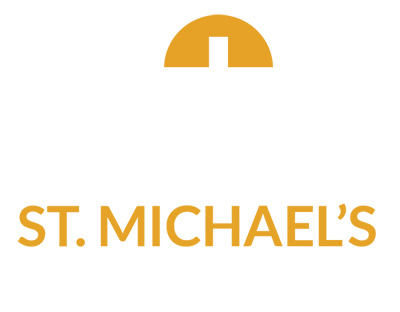 A Community of Faith Dedicated to Loving God and Serving People
Our Church
9201 Normandale Blvd
Bloomington, MN 55437
Service Times
Saturday 5:00pm
Sunday 8:15am
9:30am Education Hour
Sunday 10:45am (Contemporary)
Welcome to St. Michael's Lutheran Church!
Here at St. Michael's Bloomington we are a community of faith that seeks to GROW in the truth of God's Word and GO in the example of his Son, Jesus. If you do not have a church community of your own we invite you to make our church your home. There are many ways to get connected! Contact our office at 952-831-5276 or send us an email at office@smlcb.org.
Join us as we journey together through The Story, a 31-week series of correlating sermons and curriculum for Bible discussion groups. We encourage you to dig deeper into God's Word with your family using a variety of resources. God's story is the greatest...
read more
Contact Us
St. Michael's Lutheran Church
9201 Normandale Blvd
Bloomington, MN 55437
Phone: 952-831-5276
Email: office@smlcb.org
Hours
Building Hours
Mon-Thurs 8:30am-9pm
Fri 8:30am-1pm
Office Hours
Mon-Thurs 8:30am-4pm
Service Times
Saturday 5:00pm
Sunday 8:15am
9:30am Education Hour
Sunday 10:45 am (Contemporary)