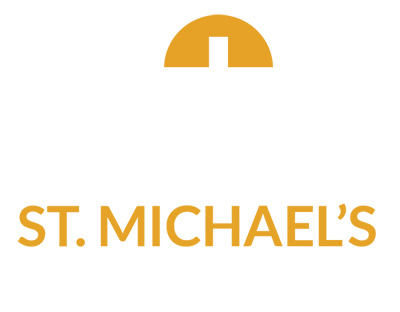 Welcoming and loving our neighbor in response to God's love
Our Church
9201 Normandale Blvd
Bloomington, MN 55437
Service Times
Saturday 5:00pm
Sunday 8:15am
9:30am Education Hour
Sunday 10:45am (Contemporary)
Welcome to St. Michael's Lutheran Church!
Here at St. Michael's Bloomington we strongly believe in the first and greatest commandment: love God and love people. If you do not have a church community of your own we invite you to make our church your home. There are many ways to get connected! Contact our office at 952-831-5276 or send us an email at office@smlcb.org.
Join us for this year's "Amazing & Awesome Womens Retreat" Friday, March 24 through Sunday, March 26 at Big Sandy Camp in McGregor, MN. We look forward to encouraging teachings, small group time, and adventures together. Only $120 per person,...
read more
Contact Us
St. Michael's Lutheran Church
9201 Normandale Blvd
Bloomington, MN 55437
Phone: 952-831-5276
Email: office@smlcb.org
Hours
Building Hours
Mon-Thurs 8:30am-9pm
Fri 8:30am-1pm
Office Hours
Mon-Thurs 8:30am-4pm
Service Times
Saturday 5:00pm
Sunday 8:15am
9:30am Education Hour
Sunday 10:45 am (Contemporary)