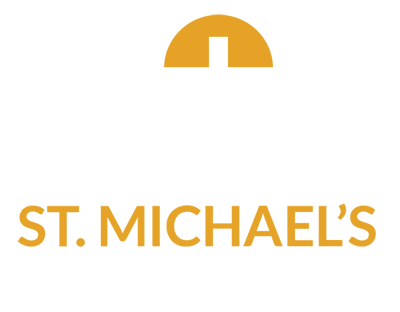 Welcoming and Loving Our Neighbors in Response to God's Love
Our Church
9201 Normandale Blvd
Bloomington, MN 55437
Service Times
5:00 p.m. Saturday Evening Worship
9:00 a.m. Sunday Worship
Welcome to St. Michael's Lutheran Church!
Here at St. Michael's Bloomington we strongly believe in the first and greatest commandment: love God and love people. If you do not have a church community of your own we invite you to make our church your home. There are many ways to get connected! Contact our office at 952-831-5276 or send us an email at office@smlcb.org.
St. Michael's is offering a variety of classes and studies this fall starting the week of Sept. 15! Most are new; some have been ongoing but are always open to new members. Topics include: biblical prophecy, "The Case for Christ" by Lee Strobel, a Beth Moore study on...
read more
Contact Us
St. Michael's Lutheran Church
9201 Normandale Blvd
Bloomington, MN 55437
Phone: 952-831-5276
Email: office@smlcb.org
Preschool office: 952-230-2025
Hours
Building Hours
Mon 8:30am to 3:30pm
Tues-Thurs 8:30am to 9:00pm
Office Hours
Mon-Thurs 8:30am-3:30pm