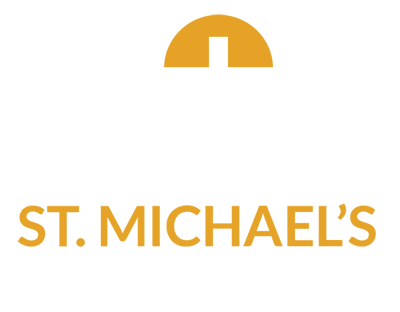 Welcoming and Loving Our Neighbors in Response to God's Love
Our Church
9201 Normandale Blvd
Bloomington, MN 55437
Service Times
5:00 p.m. Saturday Evening Worship
9:00 a.m. Sunday Worship
Welcome to St. Michael's Lutheran Church!
Here at St. Michael's Bloomington we strongly believe in the first and greatest commandment: love God and love people. If you do not have a church community of your own we invite you to make our church your home. There are many ways to get connected! Contact our office at 952-831-5276 or send us an email at office@smlcb.org.
Ryan Alvey will be installed as St. Michael's new Associate Pastor this Saturday, August 24, at the 5:00 worship service. Join us in celebrating this milestone occasion! Light refreshments will be served after the service. All are welcome!
read more
Contact Us
St. Michael's Lutheran Church
9201 Normandale Blvd
Bloomington, MN 55437
Phone: 952-831-5276
Email: office@smlcb.org
Preschool office: 952-230-2025
Hours
Building Hours
Mon 8:30am to 3:30pm
Tues-Thurs 8:30am to 9:00pm
Office Hours
Mon-Thurs 8:30am-3:30pm