Pat Simmons
Pastor
Pastor Pat Simmons joined St. Michael's in September 2015 after eight years in ministry at New Creation, Shakopee, MN.  He is a graduate of Concordia Seminary, St Louis, MO.  Prior to being called into full-time ministry, he worked for Dun & Bradstreet for 16 years in finances, management and sales.
He has been married to his wife, Beth, since 1998. They have two children: Grant and Kara. Beth and Pat were also blessed through taking in two girls while they lived in California. Both Beckie and Jessie are married and still living in California.
Pastor Pat has a desire to connect with the community by loving our neighbors so that we can share the gospel with those we meet.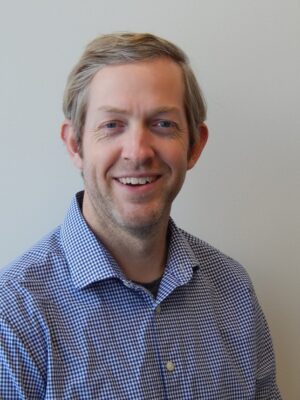 Ryan Alvey
Pastor
Pastor Ryan joined the staff of St. Michael's in August 2019. His first call was to Peace Lutheran in Sacramento where he served as Vicar and then Pastor for 6 years. Though working as a sole pastor, he developed strong ties with his congregation's leadership as they took risks and reached out to the community. Following that he served Trinity Lutheran in Wahiawa, Hawaii, for 5 years. There, he learned about ministry to military families and the joys and challenges of having a school as a mission.
He is married to Juliette and they have three children. Originally from the west coast, Ryan enjoys cycling, family time, and getting to know his community. He graduated from Concordia University, Irvine in 2004 and Concordia Seminary, St. Louis in 2009. He has served in revitalization and school ministries and enjoys connecting the promises of Jesus to people's every day experiences. Pastor Ryan looks forward to collaborative ministry at St. Michael's where we can receive and share the love of the Lord.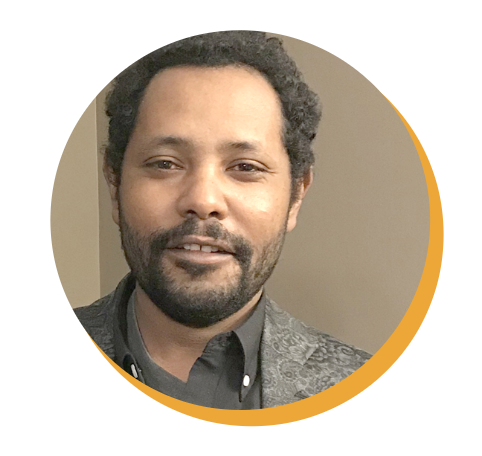 Hunde Takele
Vicar - GenConnect Ministry
Vicar Hunde Takele joined the St. Michael's staff in summer of 2022. He grew up in Ethiopia, was raised by German Lutheran missionaries, dedicated his life to the Lord at a young age and moved to the United States as a young adult. Last fall, Hunde completed his studies at Concordia Seminary to become an LCMS pastor. Hunde leads the Gen Connect ministry at SMLC and is also a faith leader for youth at the Power of Gospel Church that meets at St. Michael's. He is married to Martha Oumer and they have two little boys, Jacob and Eba. Hunde has a heart for immigrants and wants to be the bridge for those who struggle between two different cultures and finding their faith. He will be ordained on Feb. 26, 2023.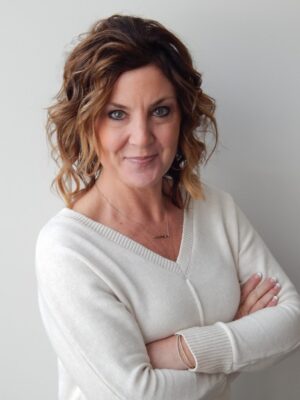 Rachel Ash
Care Ministry Director
Rachel Ash joined the staff at St. Michael's in June 2019, after 9 years of staying home with her three sons full-time. Prior to that, Rachel worked in various social work settings that included foster/adoption/group care, outpatient therapy, and day treatment. Rachel has utilized her skills in various volunteer roles as well, such as leading small groups, serving on St. Michael's Parish Council, teaching Sunday school, and serving as a Stephen Ministry leader and trainer.
Rachel grew up as a child of LCMS church-workers, and attended Concordia University-Chicago for her Bachelor's degree and University of Illinois for her Masters in Social Work. Rachel and her husband Jason have been members of SMLC since 2007. She can often be found cheering their boys (ages 9, 7, and 4) on in various sports and activities, volunteering with outreach ministries in their school and community, embracing MN summers on the lake with her family, and road-tripping to visit her family in Michigan. She feels confident and excited in God's calling to work in a setting where she can utilize her education, experience, and faith in Jesus Christ to care for those in need.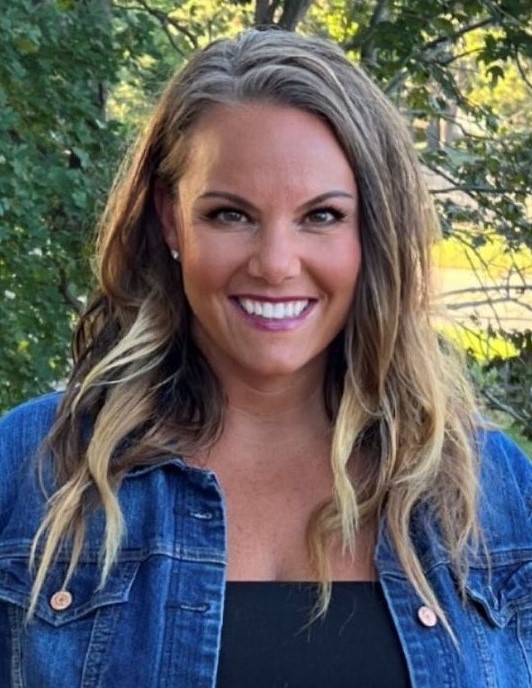 Michelle Totten
Director of Discipleship
Michelle is married to Scott and they have four young children: Matthew, Ethan, Zachary, and Maddison. She has been a member of St. Michael's for over 17 years. After graduating from college Michelle worked in marketing for 8 years. When she had children she decided to stay home. As soon as her oldest son started Sunday school, Michelle started volunteering in children's ministry at St. Michael's and has been involved ever since. Her love of the Lord and love of children shines through in her ministry at St. Michael's. Michelle is mostly busy running her kids to their various activities, but also enjoys playing piano, reading a good book, and volunteering at her kids' school.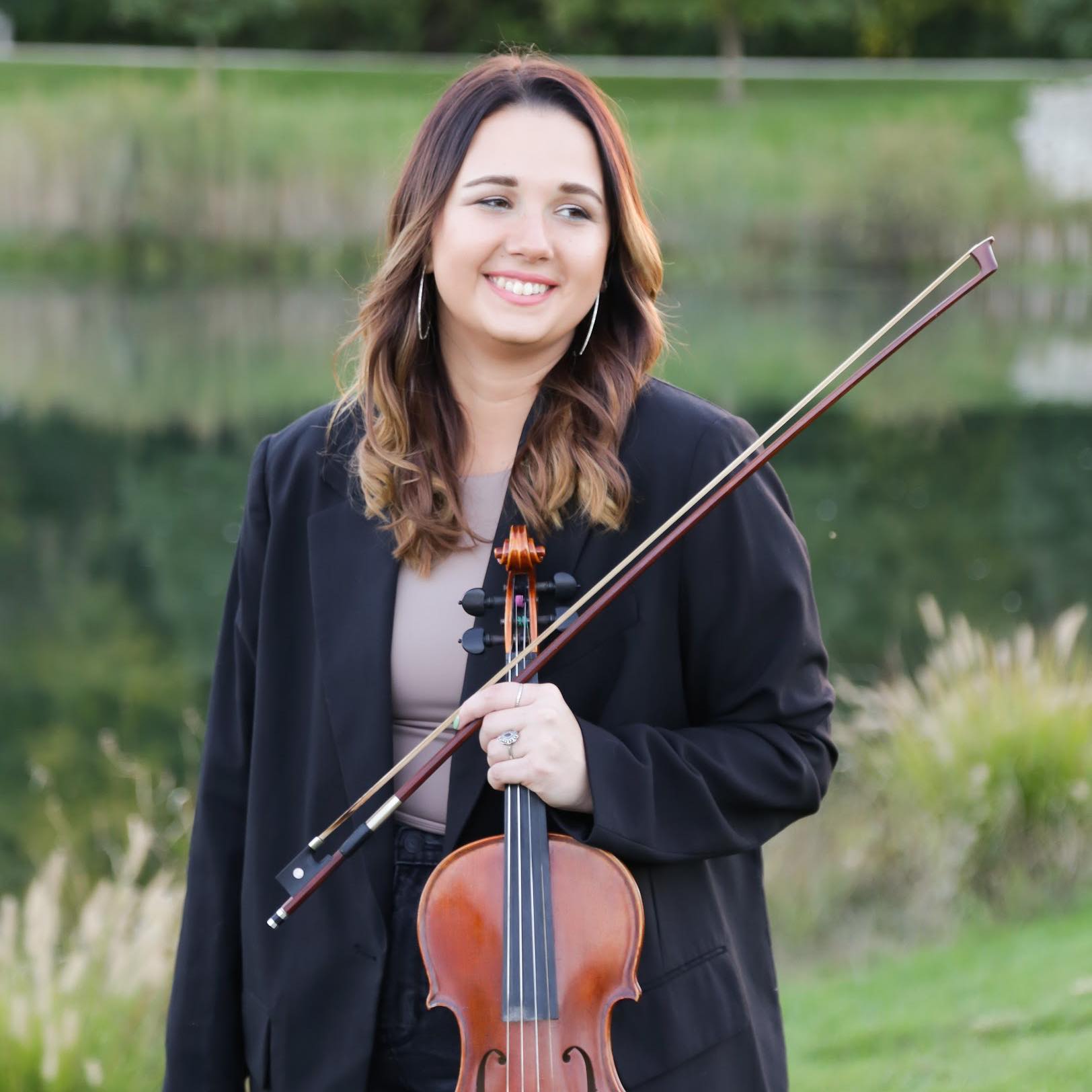 Natalie Trzeciak
Worship Director
Natalie Trzeciak joined the staff at St. Michael's in August, 2022. She began her music education at the McNally Smith College of Music in St. Paul, transferred to Berklee College of Music in Boston, and earned her Bachelor's degree in Violin Performance. Natalie grew up in the Chicago suburbs as the first generation of her family to be born in the U.S. With religion being such an important part of Polish culture, she attended church regularly with her family. After picking up the violin at the age of 6, Natalie quickly found herself getting involved in music ministry through her father, a long time music director in the Lutheran church. Having the opportunity to serve alongside him for many years made her realize that music ministry is where she truly belongs. In her free time, Natalie enjoys reading, the outdoors, and traveling to see her family.
Administration / Facilities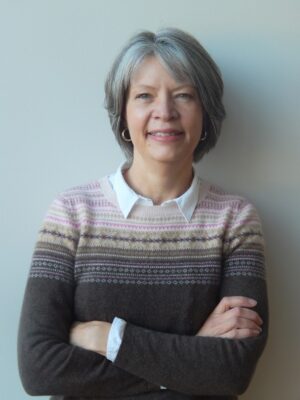 Susan Beuning
Office Administrator
Sue has spent most of her career serving in various administrative, marketing, and teaching roles in parachurch ministry and Christian education. A native Minnesotan, Sue grew up near Stillwater, went to college in Bemidji, and has lived in Bloomington for the past 18 years with her husband David and 9 year old daughter Juliana. In 2002 Sue graduated from Bethel Seminary with an MA in Theological Studies. Things she can't live without: being outside, gardening, baking, reading and good strong coffee. She is grateful for the opportunity to serve the Body of Christ at St. Michael's with her gifts in communication and administration.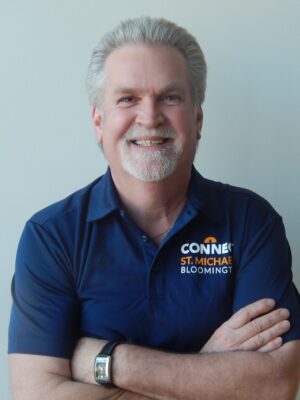 Tim Braun
Grounds
Tim was born in Seattle and moved to Minnesota when he was two. He has lived in Maple Grove for 22 years and has one daughter named Amanda, who just turned 26. Tim has served at St. Michael's since 2020.
tbraun@smlcb.org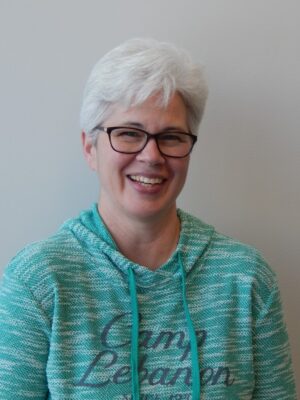 Megan Drabek
Administrative Assistant
Megan has been a member of St. Michael's for over 25 years. She is married to Jason and has two children, Nathan and Miriam. She has been active in the church over the years, most recently as part of the Women's Ministry Team. Megan enjoys serving the congregation of St. Michael's in the office. Outside of work, she enjoys spending time with family, reading, walking, and playing pickleball.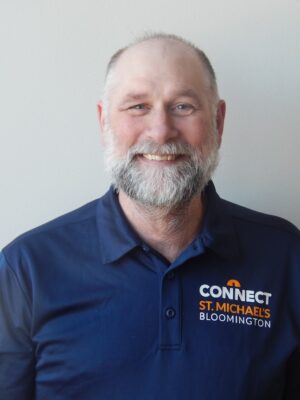 Mike McClellan
Grounds
Mike and his wife Karen have lived in Bloomington for over 25 years and have been married for over 30. They have one adult daughter, Miki. The McClellans have been attending St. Michael's since 1991 and Mike has been working here since 2012. They enjoy going up north to their cabin, and Mike's current project is setting up a wood shop in his pole barn.
Tom Solberg
Finance Director
Tom Solberg, along with his wife Sue, are Bloomington natives and grew up at St. Michael's. After many years of financial roles in industry, he now supports two churches with these skills. He has been in the position of Finance Director at St. Michael's since 2019.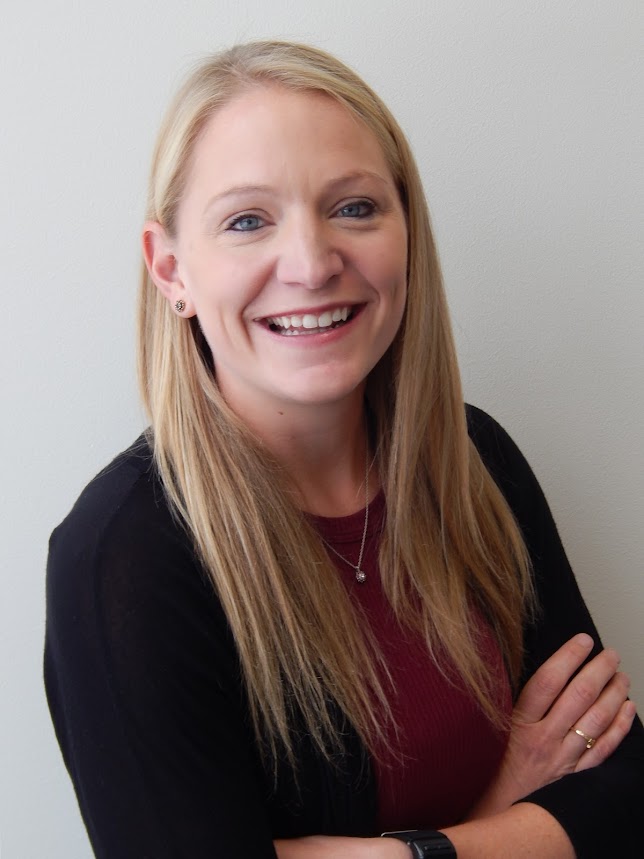 Sara Bryan
Preschool Teachers Aide
Sara Bryan began in Fall of 2020 as a Preschool Teacher's Aide. Sara grew up in Southwest MN. After graduating from the U of M, she was a funeral director before becoming a stay-at-home mom. Sara lives in Bloomington with her husband Chris, step-daughter Madison, son Ray, and daughter Vanessa. They attend St. Michael's, and Ray and Vanessa both attended St. Michael's Preschool. Sara enjoys spending time with her family, coaching youth sports, running, hiking, and working on a good puzzle. She looks forward to working with the staff and children at St. Michael's Preschool in a new role. She is most excited to get to know each individual child and watch them grow in their faith and education.
sbryan@smlcb.org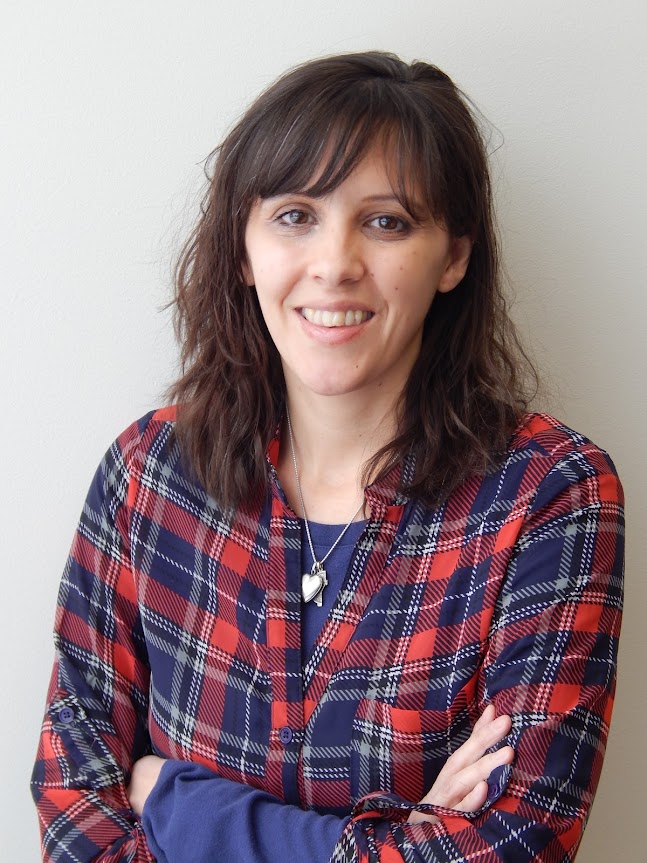 Kim Link
Preschool Teacher
Kim began her teaching career in 2002.  She has had the opportunity to teach three and four year olds, kindergarten, and second grade. She also has experience as a preschool and daycare director. She has taught in Wisconsin, Minnesota and Florida. Kim graduated from Concordia University in Mequon, WI in 2001 with a BA in Early Childhood (birth-3rd grade).  She is married and resides in Bloomington. She considers her call to teach as a wonderful gift from the Lord.  It is a job she loves and is passionate about.
In 2021, Kim was recognized as the Minnesota Lutheran Outstanding Early Childhood Teacher!
klink@smlcb.org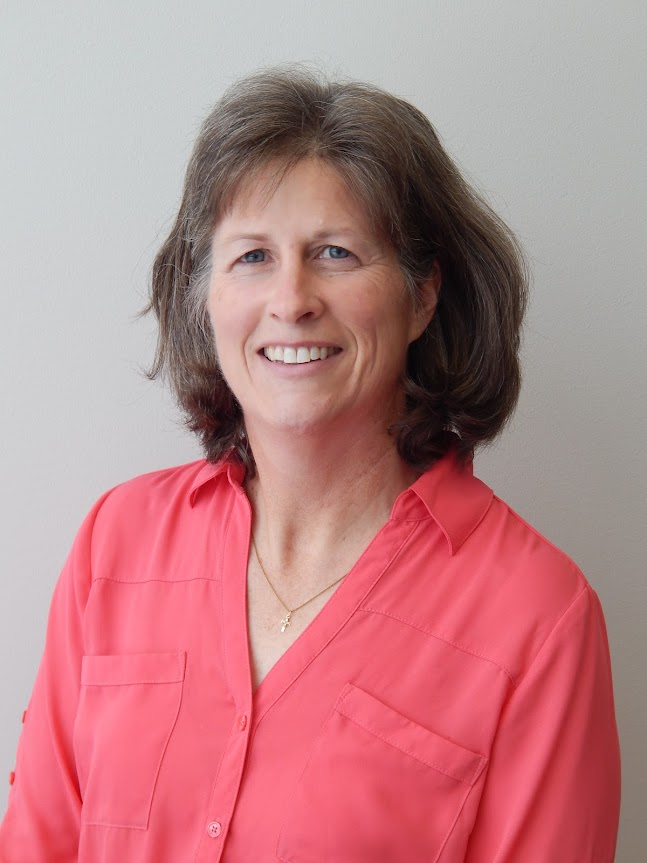 Kristi Lueth
Preschool Director (Interim)
Kristi Lueth is married to James and they have 4 boys. She feels blessed to have been a stay-at-home mom for many of their growing up years, although she assures them that she has still been working during that time — managing a busy household, supporting her husband, and volunteering with church, booster clubs, homeschool co-ops, Meals on Wheels, Bible studies, and more. In a former life she was a CPA. Kristi loves being active and doing almost anything with her family, especially camping, hiking, and nordic skiing. She has been known to stay up until 3 AM just to finish a good book and enjoys working puzzles, making home-cooked meals, gardening, and playing games.
Kelly Wineberg
Preschool Teacher Aide
Kelly and her husband Greg have three children, Brielle, Ransley, and Laikynn, all of whom attended St. Michael's Preschool. Kelly grew up in Bloomington and has worked in various roles in finance, HR, and project coordination. Once her son was born she became a stay-at-home mom. Over the years, Kelly has been involved with St. Michael's Preschool in various roles and is excited about her new role as Teacher's Aide. She enjoys camping, crafting, cheering her kids on in their various sports, and spending time with family and friends.