Worship and Arts
The mission of the St. Michael's Worship and Arts ministry is to unite all generations of the church together in the holy act of listening and responding as true worshippers of GOD through song, Word, prayer, baptism and communion. We want to creatively use all the arts to worship GOD in every area of our church life together, our homes and in our communities.

Now to Him who is able to do immeasurably more than all we ask or imagine, according to His power that is at work within us, to Him be the glory in the church and in Christ Jesus throughout all generations, forever and ever. Amen. -Ephesians 3:20-21
As we work together, we implement these strategic values:
We have an audience of one
Creative excellence that is process driven
Encourage one another speaking truth in love
Grow relationships with God and others
Work with a safety net where we model the Christian lifestyle
Other areas to get involved:
St. Michael's Choir (high school and older) regular season rehearsals resume in September. More information on start date and rehearsals to come. All are welcome! Contact Music Director Derek Bates at dbates@smlcb.org for more information.
Worship Teams (vocals and instruments) Musicians of all ages and abilities are welcome! Teams rotate weekly with one rehearsal during the week. Contact Derek Bates if you are interested in participating! dbates@smlcb.org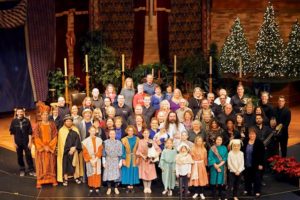 Scripture Readers (all ages) serve weekly in worship. Contact Ramona Nack, Office Administrator, at rnack@smlcb.org.
Media and Tech Teams (sound, lighting, and video) serve during weekly services and special events. Training is provided. Contact church office for more information.
Livestream Production Teams
 serve weekly to broadcast our Sunday 9:00am service. This ministry requires between 2-4 volunteers weekly. Training is provided. Please contact Jason Drabek:
jasonjdrabek@gmail.com


.
Art of Passage Gallery- is located off the main church lobby. We at St. Michael's value the visual arts and the expression of God's creativity in us through art. Installations include a variety of art mediums and are changed monthly. Contact: Bobbi Krippner
Weekend Worship Hospitality Teams- (greeters, ushers, coffee servers) Our mission is to welcome and love our neighbors in response to God's love. Our hospitality teams serve in creating a welcoming environment.  Contact church office for more information 952-831-5276.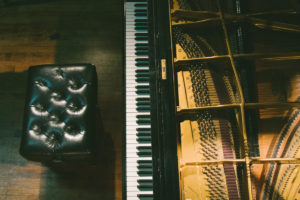 Concert and Events Hospitality Teams- Serve in creating a welcoming environment for these events. Contact Ramona Nack: rnack@smlcb.org
Decor Teams serve in these areas: Altar Candles, paraments, flowers and outdoor flower pots. To get involved contact Ramona Nack: rnack@smlcb.org
Welcoming and Loving Our Neighbors in Response to God's Love
Hours
Building/Office Hours
(Adjusted due to COVID-19)
Mon-Thurs 8:30 am - 3:30 pm
Service Times
Livestream:
Sundays, 8:15 and 10:45 am
Indoors:
Thursdays, 7 pm and Sundays, 8 am