Adults
The mission of the Adult ministry at St. Michael's is to help people grow and be transformed in their faith in Jesus Christ, to equip them for service through His Word and the Holy Spirit so that we have unity in the Body of Christ, to become a witness to those around us.

…to prepare God's people for God's works of service, so that the Body of Christ may be built up until we all reach unity in the faith and in the knowledge of the Son of God and become mature, attaining to the whole measure of the fullness of Christ. -Ephesians 4:12-14
Hidden
Generation X Events Group
Looking for fellowship with others in their 40s and 50s? The Generation X Events Group at St. Michael's has monthly events for marrieds and singles. We often do dinner events, drive-in movies, the Minnesota State Fair, the Science Museum, etc. We hope you can join us for an upcoming event!
Upcoming Events (subject to change due to COVID-19):
August 8th, 2020: Early Colonial Cooking Night
September 12th, 2020: Heritage Cooking Night
October 10th, 2020: Middle Ages and Renaissance Cooking Night
(952) 544-0985.
Senior Saints
Adult Saints of all ages, join in the fun at our Senior Saints events: trips, potlucks, speakers, plays, musical events, social activities. Meet other St. Michael's members. Check the white binder on the church Welcome Desk for more event information and signup!
Upcoming Senior Saints Events:
TBA
Women

Women Together
Women Together is about creating opportunities for women to support, encourage and serve in Christ.  Women Together showcases events throughout the year to cultivate new connections, new friendships or support and equip long-time friends in their faith. Various events consist of Small Group Bible Studies, Women's Breakfast, Women's Retreat and other topical events to grow in faith and serve others.
Stitchers and Quilters
Mission Quilters
God loves and comforts us daily in our troubles. Knowing this comfort, the Mission Quilters make and donate quilts to those who are in need of comfort in our community.  Quilts have been donated to Helping Hands, Center for the Victims of Torture, Ronald McDonald House, Comfort Ministry. For more information, please contact Barb Schaus,
Mission Stitchers
We use the gifts God has given us to embroider, knit, loom knit, crochet and sew. 
Our finished items are then donated as an outreach to the community where there is a need. 
Contact 
Marti Clark, (
952) 854-4653.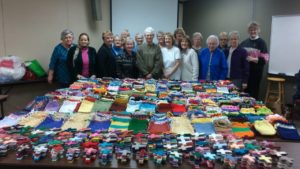 For a list of projects from 2016, click here.
Trail Life USA
Trail Life USA is a faith-based non-aligned Scouting organization that provides youth mentorship and character development to more than 26,000 boys in the United States.  St. Michaels is a charter member and continues to grow in membership.  For more information check out our charter website:  https://tl-mn-0619.trooptrack.com/ or please contact Simon Schaeffer at 952-380-6694 or Tom Solberg at 612-616-6987.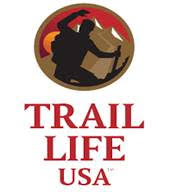 St. Michael's offers classes and Bible studies for men, women, and mixed. Classes/studies include women's small groups (various days), men's Wednesday morning Bible class, a new member class, and much more. In Fall of 2020, there will be some new studies offered; check back for updates very soon! (last updated August 4, 2020.)
Welcoming and Loving Our Neighbors in Response to God's Love
Hours
Building/Office Hours
(Adjusted due to COVID-19)
Mon-Thurs 8:30 am - 3:30 pm
Service Times
Livestream:
Sundays, 8:15 and 10:45 am
Indoors:
Thursdays, 7 pm and Sundays, 8 am